UPROOTED PALESTINIANS: SALAM ALQUDS ALAYKUM
US plan to prevent fall of last terrorist nest in Syria, no concern for civilians – Russian UN envoy
Washington and its allies pursue their geopolitical interests under the guise of humanitarian concerns as they apparently try to prevent the destruction of the last terrorist enclave in Syria, the Russian envoy to the UN said.
The US and its allies have done virtually nothing to contribute to the real peace process in Idlib, the Russian ambassador to the UN, Vassily Nebenzia said, adding that the US particularly did not deliver on its promise to separate the "moderate opposition" groups from the terrorist organizations.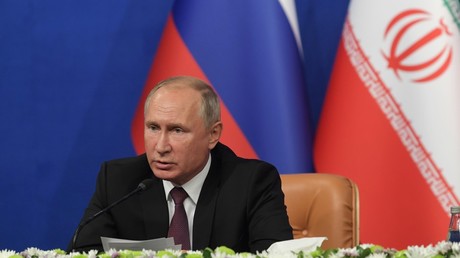 Driving out militants from Syria's Idlib now top priority – Putin
"Instead, [they] are hatching yet another aggressive plan, which includes false flag attacks involving the use of chemical weapons," the envoy said.
The Western states apparently "go out of their way to prevent the fall of…
View original post 500 more words